Tides.INFO
Tide predictions for locations around the globe (*)
Morro Bay, California
Morro Bay, California
Tue
01/22/19
4:42AM
1.88 feet
Low Tide
Tue
01/22/19
7:09AM
Sunrise
Tue
01/22/19
8:27AM
Moonset
Tue
01/22/19
10:51AM
5.42 feet
High Tide
Tue
01/22/19
5:21PM
Sunset
Tue
01/22/19
6:23PM
-0.75 feet
Low Tide
Tue
01/22/19
7:26PM
Moonrise
Wed
01/23/19
5:45AM
1.82 feet
Low Tide
Wed
01/23/19
7:08AM
Sunrise
Wed
01/23/19
9:11AM
Moonset
Wed
01/23/19
11:43AM
5.05 feet
High Tide
Wed
01/23/19
12:43PM
3.39 feet
High Tide
Wed
01/23/19
5:22PM
Sunset
Wed
01/23/19
7:06PM
-0.47 feet
Low Tide
Wed
01/23/19
8:38PM
Moonrise
Thu
01/24/19
1:28AM
3.62 feet
High Tide
Thu
01/24/19
6:54AM
1.75 feet
Low Tide
Thu
01/24/19
7:08AM
Sunrise
Thu
01/24/19
9:50AM
Moonset
Thu
01/24/19
12:40PM
4.54 feet
High Tide
Thu
01/24/19
5:23PM
Sunset
Thu
01/24/19
7:49PM
-0.08 feet
Low Tide
Thu
01/24/19
9:47PM
Moonrise
Fri
01/25/19
2:13AM
3.85 feet
High Tide
Fri
01/25/19
7:07AM
Sunrise
Fri
01/25/19
8:08AM
1.66 feet
Low Tide
Fri
01/25/19
10:26AM
Moonset
Fri
01/25/19
1:39PM
3.94 feet
High Tide
Fri
01/25/19
5:24PM
Sunset
Fri
01/25/19
8:34PM
0.37 feet
Low Tide
Fri
01/25/19
10:53PM
Moonrise
Sat
01/26/19
3:02AM
4.07 feet
High Tide
Sat
01/26/19
7:07AM
Sunrise
Sat
01/26/19
9:32AM
1.5 feet
Low Tide
Sat
01/26/19
11:00AM
Moonset
Sat
01/26/19
2:44PM
3.32 feet
High Tide
Sat
01/26/19
5:25PM
Sunset
Sat
01/26/19
9:25PM
0.83 feet
Low Tide
Sat
01/26/19
11:57PM
Moonrise
Sun
01/27/19
3:55AM
4.26 feet
High Tide
Sun
01/27/19
7:06AM
Sunrise
Sun
01/27/19
5:26PM
Sunset
Sun
01/27/19
10:22PM
1.25 feet
Low Tide
Mon
01/28/19
4:50AM
4.43 feet
High Tide
Mon
01/28/19
7:05AM
Sunrise
Mon
01/28/19
12:04PM
0.83 feet
Low Tide
Mon
01/28/19
12:09PM
Moonset
Mon
01/28/19
12:59PM
Moonrise
Mon
01/28/19
5:27PM
Sunset
Mon
01/28/19
5:44PM
2.53 feet
High Tide
Mon
01/28/19
11:20PM
1.58 feet
Low Tide
Tue
01/29/19
2:00AM
Moonrise
Tue
01/29/19
5:42AM
4.57 feet
High Tide
Tue
01/29/19
7:05AM
Sunrise
Tue
01/29/19
12:47PM
Moonset
Tue
01/29/19
1:07PM
0.49 feet
Low Tide
Tue
01/29/19
5:28PM
Sunset
Tue
01/29/19
7:42PM
2.52 feet
High Tide
Wed
01/30/19
2:59AM
Moonrise
Wed
01/30/19
6:33AM
4.66 feet
High Tide
Wed
01/30/19
7:04AM
Sunrise
Wed
01/30/19
12:15PM
1.83 feet
Low Tide
Wed
01/30/19
1:27PM
Moonset
Wed
01/30/19
2:04PM
0.19 feet
Low Tide
Wed
01/30/19
5:29PM
Sunset
Wed
01/30/19
9:00PM
2.66 feet
High Tide
Thu
01/31/19
1:10AM
2 feet
Low Tide
Thu
01/31/19
3:55AM
Moonrise
Thu
01/31/19
7:03AM
Sunrise
Thu
01/31/19
7:21AM
4.73 feet
High Tide
Thu
01/31/19
2:10PM
Moonset
Thu
01/31/19
2:52PM
-0.03 feet
Low Tide
Thu
01/31/19
5:30PM
Sunset
Thu
01/31/19
9:46PM
2.78 feet
High Tide
Fri
02/01/19
2:03AM
2.09 feet
Low Tide
Fri
02/01/19
4:48AM
Moonrise
Fri
02/01/19
7:02AM
Sunrise
Fri
02/01/19
8:05AM
4.78 feet
High Tide
Fri
02/01/19
2:58PM
Moonset
Fri
02/01/19
3:33PM
-0.17 feet
Low Tide
Fri
02/01/19
5:31PM
Sunset
Fri
02/01/19
10:19PM
2.86 feet
High Tide
Sat
02/02/19
2:50AM
2.12 feet
Low Tide
Sat
02/02/19
5:37AM
Moonrise
Sat
02/02/19
7:02AM
Sunrise
Sat
02/02/19
8:44AM
4.8 feet
High Tide
Sat
02/02/19
3:48PM
Moonset
Sat
02/02/19
4:10PM
-0.23 feet
Low Tide
Sat
02/02/19
5:32PM
Sunset
Sat
02/02/19
10:46PM
2.9 feet
High Tide
Sun
02/03/19
3:29AM
2.12 feet
Low Tide
Sun
02/03/19
6:22AM
Moonrise
Sun
02/03/19
7:01AM
Sunrise
Sun
02/03/19
9:19AM
4.79 feet
High Tide
Sun
02/03/19
11:08PM
2.95 feet
High Tide
Mon
02/04/19
4:03AM
2.1 feet
Low Tide
Mon
02/04/19
7:00AM
Sunrise
Mon
02/04/19
7:03AM
Moonrise
Mon
02/04/19
9:53AM
4.73 feet
High Tide
Mon
02/04/19
1:04PM
New Moon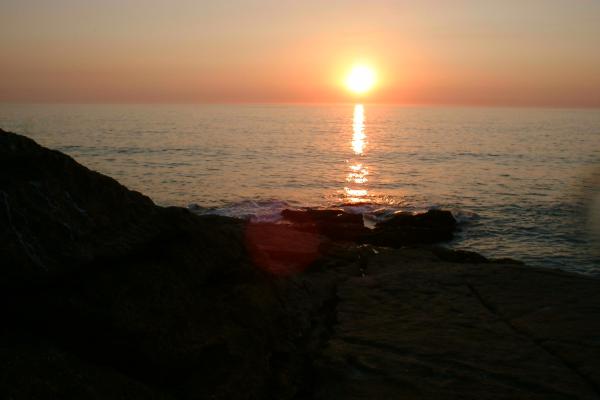 Copyright © Ryan Brown, 1995-2015
The address that you entered could not be located. Please try again.
Enter a full or partial address, city or state name to jump to that spot on the map.
Click the icons on the map to see tides or books about places. Zoom in for more specific places.
Books About Morro Bay, California from Amazon.com
Morro Bay, California - A Nature Lover's Paradise: A Self-guided Pictorial Sightseeing Tour (Tours4Mobile, Visual Travel Tours Book 177)

By: Ruth Ann Angus
Bicycling the California Coast From Morro Bay to Malibu

By: John Paul Comstock
Guide to Sea Kayaking in Central and Northern California: The Best Day Trips and Tours from the Lost Coast to Morro Bay (Regional Sea Kayaking Series)

By: Roger SchumannJan Shriner
California Vacation Paths: A step-by-step guide to breathtaking sights: Regions of Hwy 395, Death Valley, Mono Lake... Yosemite National Park, Sequoia ... Parks, Santa Barbara, Pismo Beach, Morro Bay

By: Pati Anne
Morro Bay: A Magical Marriage of Man Made and Nature

By: Elisabeth A Haug
Scenic Hwy 1 : Monterey to Morro Bay

By: Vicki Leon
(Reprint) 1986 Yearbook: Morro Bay High School, Morro Bay, California

By:
(Reprint) 1985 Yearbook: Morro Bay High School, Morro Bay, California

By:
(Reprint) 1961 Yearbook: Morro Bay High School, Morro Bay, California

By:
Pick Pigs: Financial Literacy for Kids
Kids learn the essentials of personal finance with the Saving, Sharing and Spending Pigs of Pick Pigs™. Available in
print
or
Kindle electronic book
editions from Amazon.com.
Disclaimer
The information generated by this program is distributed WITHOUT ANY WARRANTY; without even the implied warranty of MERCHANTABILITY or FITNESS FOR A PARTICULAR PURPOSE. We assume no liability for damages arising from the use of this information.
Copyright
Web software and all photos Copyright © Ryan Brown, Catalina Consulting, 1995-2009. All rights reserved. Photos may not be used without permission.
Xtide software for UNIX
, Copyright © 1998 David Flater used for tide predictions, under GNU Public License.