Tides.INFO
Tide predictions for Fernandina Beach, Amelia River, Florida (*)
Fernandina Beach, Amelia River, Florida
Fernandina Beach, Amelia River, Florida
Fri
04/29/16
8:03PM
Sunset
Fri
04/29/16
8:39PM
0.95 feet
Low Tide
Fri
04/29/16
11:30PM
Last Quarter
Sat
04/30/16
2:19AM
Moonrise
Sat
04/30/16
3:10AM
6.34 feet
High Tide
Sat
04/30/16
6:42AM
Sunrise
Sat
04/30/16
9:31AM
0.72 feet
Low Tide
Sat
04/30/16
1:36PM
Moonset
Sat
04/30/16
3:40PM
5.97 feet
High Tide
Sat
04/30/16
8:03PM
Sunset
Sat
04/30/16
9:45PM
0.82 feet
Low Tide
Sun
05/01/16
3:03AM
Moonrise
Sun
05/01/16
4:12AM
6.39 feet
High Tide
Sun
05/01/16
6:41AM
Sunrise
Sun
05/01/16
10:28AM
0.46 feet
Low Tide
Sun
05/01/16
2:37PM
Moonset
Sun
05/01/16
4:44PM
6.28 feet
High Tide
Sun
05/01/16
8:04PM
Sunset
Sun
05/01/16
10:49PM
0.58 feet
Low Tide
Mon
05/02/16
3:45AM
Moonrise
Mon
05/02/16
5:17AM
6.52 feet
High Tide
Mon
05/02/16
6:40AM
Sunrise
Mon
05/02/16
6:40AM
Sunrise
Mon
05/02/16
11:24AM
0.13 feet
Low Tide
Mon
05/02/16
3:41PM
Moonset
Mon
05/02/16
5:48PM
6.71 feet
High Tide
Mon
05/02/16
8:05PM
Sunset
Mon
05/02/16
11:52PM
0.25 feet
Low Tide
Tue
05/03/16
4:27AM
Moonrise
Tue
05/03/16
6:20AM
6.71 feet
High Tide
Tue
05/03/16
6:39AM
Sunrise
Tue
05/03/16
12:20PM
-0.23 feet
Low Tide
Tue
05/03/16
4:46PM
Moonset
Tue
05/03/16
6:49PM
7.2 feet
High Tide
Tue
05/03/16
8:05PM
Sunset
Wed
05/04/16
5:09AM
Moonrise
Wed
05/04/16
6:38AM
Sunrise
Wed
05/04/16
7:18AM
6.92 feet
High Tide
Wed
05/04/16
12:52PM
-0.1 feet
Low Tide
Wed
05/04/16
1:14PM
-0.58 feet
Low Tide
Wed
05/04/16
5:53PM
Moonset
Wed
05/04/16
7:46PM
7.67 feet
High Tide
Wed
05/04/16
8:06PM
Sunset
Thu
05/05/16
1:50AM
-0.44 feet
Low Tide
Thu
05/05/16
5:53AM
Moonrise
Thu
05/05/16
6:38AM
Sunrise
Thu
05/05/16
8:14AM
7.08 feet
High Tide
Thu
05/05/16
2:07PM
-0.86 feet
Low Tide
Thu
05/05/16
7:01PM
Moonset
Thu
05/05/16
8:07PM
Sunset
Thu
05/05/16
8:40PM
8.02 feet
High Tide
Fri
05/06/16
2:46AM
-0.69 feet
Low Tide
Fri
05/06/16
6:37AM
Sunrise
Fri
05/06/16
6:39AM
Moonrise
Fri
05/06/16
9:08AM
7.15 feet
High Tide
Fri
05/06/16
2:58PM
-1.02 feet
Low Tide
Fri
05/06/16
3:31PM
New Moon
Fri
05/06/16
8:07PM
Sunset
Fri
05/06/16
8:09PM
Moonset
Fri
05/06/16
9:34PM
8.22 feet
High Tide
Sat
05/07/16
3:39AM
-0.8 feet
Low Tide
Sat
05/07/16
6:36AM
Sunrise
Sat
05/07/16
7:29AM
Moonrise
Sat
05/07/16
10:02AM
7.13 feet
High Tide
Sat
05/07/16
3:49PM
-1.02 feet
Low Tide
Sat
05/07/16
8:08PM
Sunset
Sat
05/07/16
9:17PM
Moonset
Sat
05/07/16
10:28PM
8.23 feet
High Tide
Sun
05/08/16
4:30AM
-0.74 feet
Low Tide
Sun
05/08/16
6:35AM
Sunrise
Sun
05/08/16
8:23AM
Moonrise
Sun
05/08/16
10:55AM
7.01 feet
High Tide
Sun
05/08/16
4:39PM
-0.83 feet
Low Tide
Sun
05/08/16
8:09PM
Sunset
Sun
05/08/16
10:22PM
Moonset
Sun
05/08/16
11:21PM
8.07 feet
High Tide
Mon
05/09/16
5:21AM
-0.52 feet
Low Tide
Mon
05/09/16
6:34AM
Sunrise
Mon
05/09/16
6:34AM
Sunrise
Mon
05/09/16
9:19AM
Moonrise
Mon
05/09/16
11:49AM
6.83 feet
High Tide
Mon
05/09/16
5:30PM
-0.49 feet
Low Tide
Mon
05/09/16
8:09PM
Sunset
Mon
05/09/16
11:22PM
Moonset
Tue
05/10/16
6:14AM
-0.2 feet
Low Tide
Tue
05/10/16
6:34AM
Sunrise
Tue
05/10/16
10:18AM
Moonrise
Tue
05/10/16
12:14PM
7.78 feet
High Tide
Tue
05/10/16
12:42PM
6.6 feet
High Tide
Tue
05/10/16
6:24PM
-0.05 feet
Low Tide
Tue
05/10/16
8:10PM
Sunset
Wed
05/11/16
1:06AM
7.4 feet
High Tide
Wed
05/11/16
6:33AM
Sunrise
Wed
05/11/16
7:10AM
0.14 feet
Low Tide
Wed
05/11/16
11:16AM
Moonrise
Wed
05/11/16
12:16PM
Moonset
Wed
05/11/16
1:36PM
6.36 feet
High Tide
Wed
05/11/16
7:21PM
0.39 feet
Low Tide
Wed
05/11/16
8:11PM
Sunset
Thu
05/12/16
1:04AM
Moonset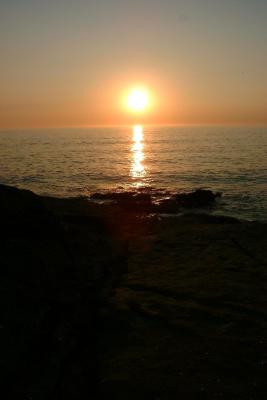 Copyright © Ryan Brown, 1995-2015
The address that you entered could not be located. Please try again.
Enter a full or partial address, city or state name to jump to that spot on the map.
Click the icons on the map to see tides or books about places. Zoom in for more specific places.
Books About Fernandina Beach, Amelia River, Florida from Amazon.com
Sailing toward Sunrise: Cruising and Treasuring America's Gulf and Atlantic Coasts

By: Bob JonesKaren Jones
Kids Love Florida, 2nd Edition: Your Family Travel Guide to Exploring "Kid-Friendly" Florida. 600 Fun Stops & Unique Spots

By: Michele Darrall Zavatsky
The Georgia Coast : Waterways and Islands

By: Nancy Zydler
Tide Tables 2014: East Coast of North and South America: High and Low Water Predictions

By: Noaa
The Intracoastal Waterway Chartbook, Norfolk, Virginia, to Miami, Florida

By: John Kettlewell
Tide Tables 2003 : East Coast of North and South America, Including Greenland

By: National Oceanic and Atmospheric Administration
Tide Tables 2006: East Coast of North and South America, Including Greenland (Tide Tables: East Coast of North & South America, Including Greenland)

By: NOAA
Tide Tables 2009: East Coast Of North And South America

By: Noaa
Pick Pigs: Financial Literacy for Kids
Kids learn the essentials of personal finance with the Saving, Sharing and Spending Pigs of Pick Pigs™. Available in
print
or
Kindle electronic book
editions from Amazon.com.
Disclaimer
The information generated by this program is distributed WITHOUT ANY WARRANTY; without even the implied warranty of MERCHANTABILITY or FITNESS FOR A PARTICULAR PURPOSE. We assume no liability for damages arising from the use of this information.
Copyright
Web software and all photos Copyright © Ryan Brown, Catalina Consulting, 1995-2009. All rights reserved. Photos may not be used without permission.
Xtide software for UNIX
, Copyright © 1998 David Flater used for tide predictions, under GNU Public License.